Cost Effective And Convenient Plastic Hangers
Posted by Admin on August, 29, 2019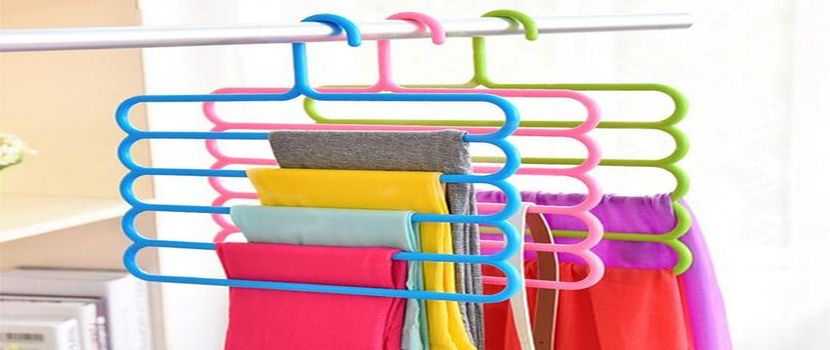 Plastic hangers are one of the most important parts of your household items which help in keeping your clothes in their shape. No one likes to go to their office, school, or party wearing wrinkled clothes. You may find a vast variety hanger in the market which may include wooden hangers, plastic hangers, metal hangers velvet hangers or wire hangers. Given below are some of the important reasons why investing in plastic hangers may prove a great investment:


Offer Resistance to Mold: You are getting ready for an important meeting and decide to wear your favorite shirt. But what will be your reaction when you pull out the shirt only to discover that it has been tainted by mold? Not only you will feel bad for losing your favorite shirt but it may leave some impact on your work as well. This can happen with wood clothes hangers as it is organic in nature. If wooden hangers are used in humid conditions, it may attract fungi and other harmful bacteria which may contaminate the clothes by mold. Plastic hangers offer great resistance to mold and can sustain in any weather.
Offer Resistance to Rust: Metal hangers, when used for a long period of time, may attract rust as they get exposed to water or excessive moisture. The rust may cause staining to the clothes. Since rust cannot be removed from the clothes, it will leave the clothes damaged forever. Plastic hangers offer resistance from rust as they are manufactured from synthetics which offers strong resistance to oxidation or rusting. The small item has great relevance as it possesses the power to spoil your clothes or maintain their beauty.
Economical: Plastic hangers have emerged to be highly economical and robust and can easily sustain the weight of heavy fabrics without spoiling their beauty. They are far cheap than wooden or velvet hangers. However, wooden hangers can also support the weight of heavier fabrics but they can cause mold to the clothes. Wire or metal hangers are also a cheap option but they cannot bear the weight of heavy fabrics and may end up getting twisted. Therefore, if you are on a budget, investing in plastic hangers will prove to a better option.
Various Styles:

Another big benefit of investing in plastic hangers is that you can get a vast variety of them. They are available in several sizes as per your requirement. Plastic hangers can be bought for kids' clothes, teenagers' clothes, adults' clothes, etc. They will vary in thickness which will allow you to hang thinner outfits to heaviest clothes. If you require hanging a heavy a jacket, you may use thicker plastic hangers while if you need to hang only a thin outfit, you can opt for thin plastic hangers. They offer great versatility which is the reason why many people prefer them to hang a vast variety of fabrics.
Therefore, we can conclude here that plastic hangers offer plenty of advantages in comparison to wire, metal or wooden hangers. You can buy top quality plastic hangers from renowned Plastic Hanger Supplier in Bhiwadi at cost-effective prices.
This entry was posted on August, 29, 2019 at 14 : 42 pm and is filed under PlasticProducts. You can follow any responses to this entry through the RSS 2.0 feed. You can leave a response from your own site.